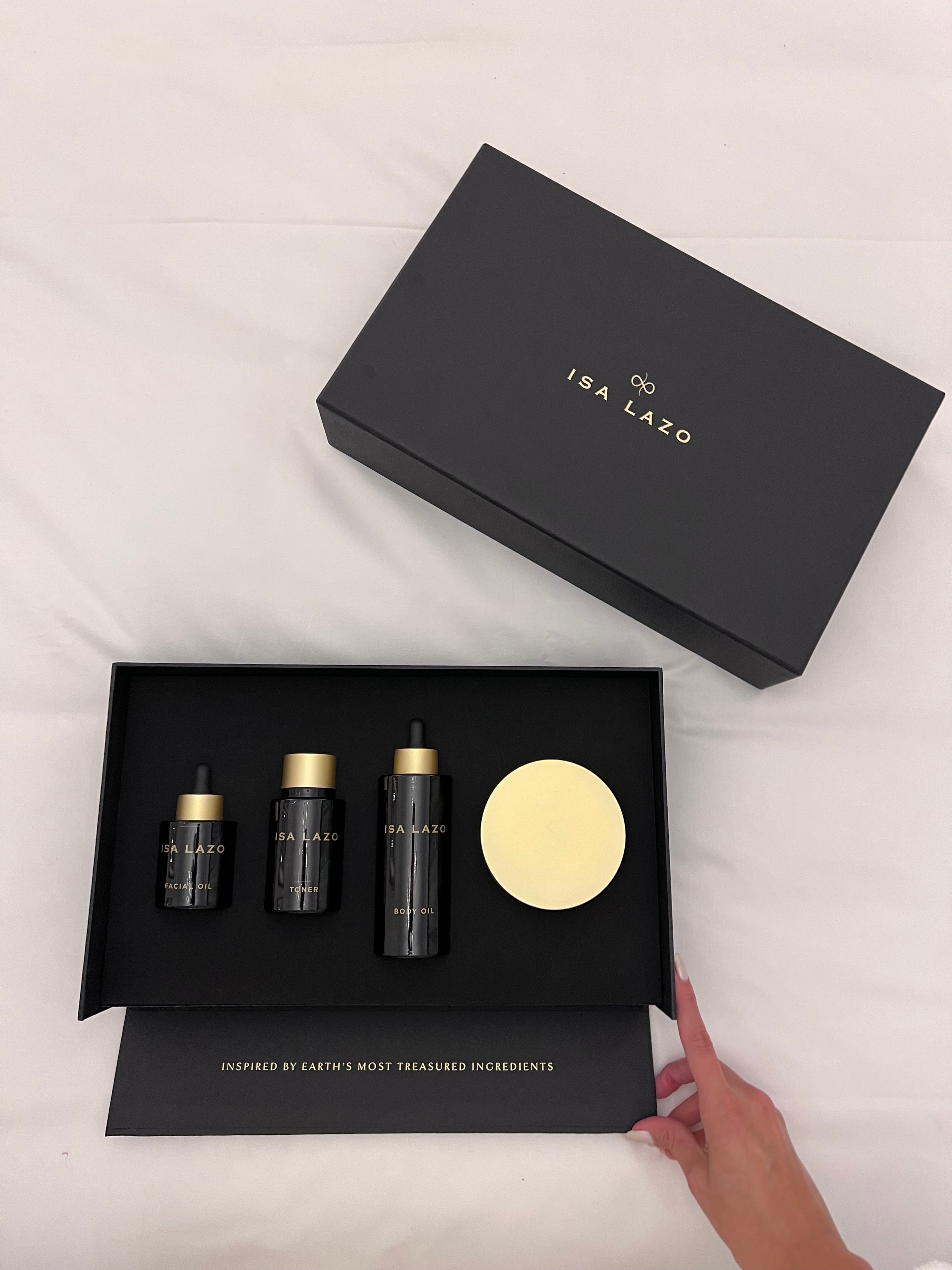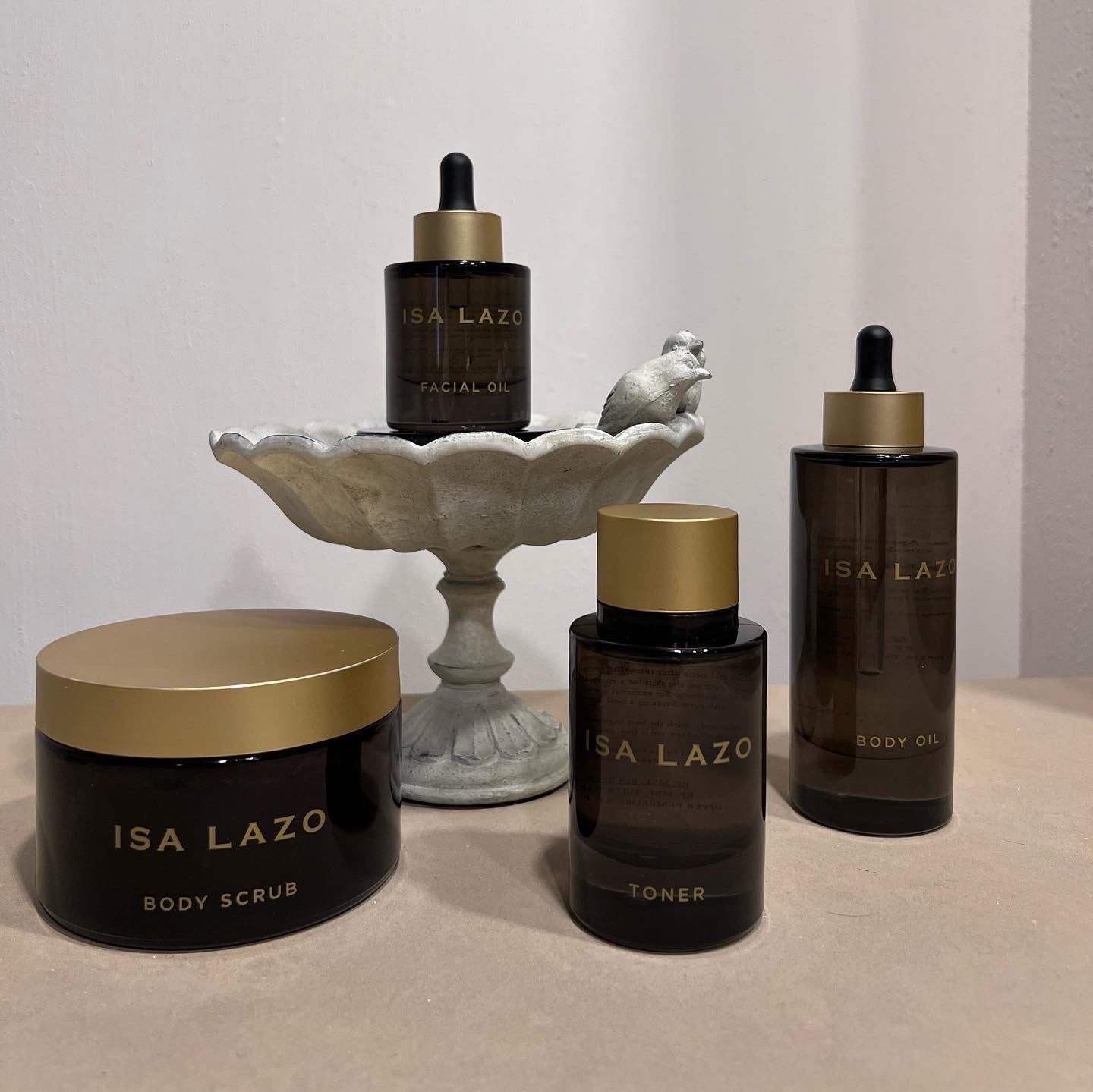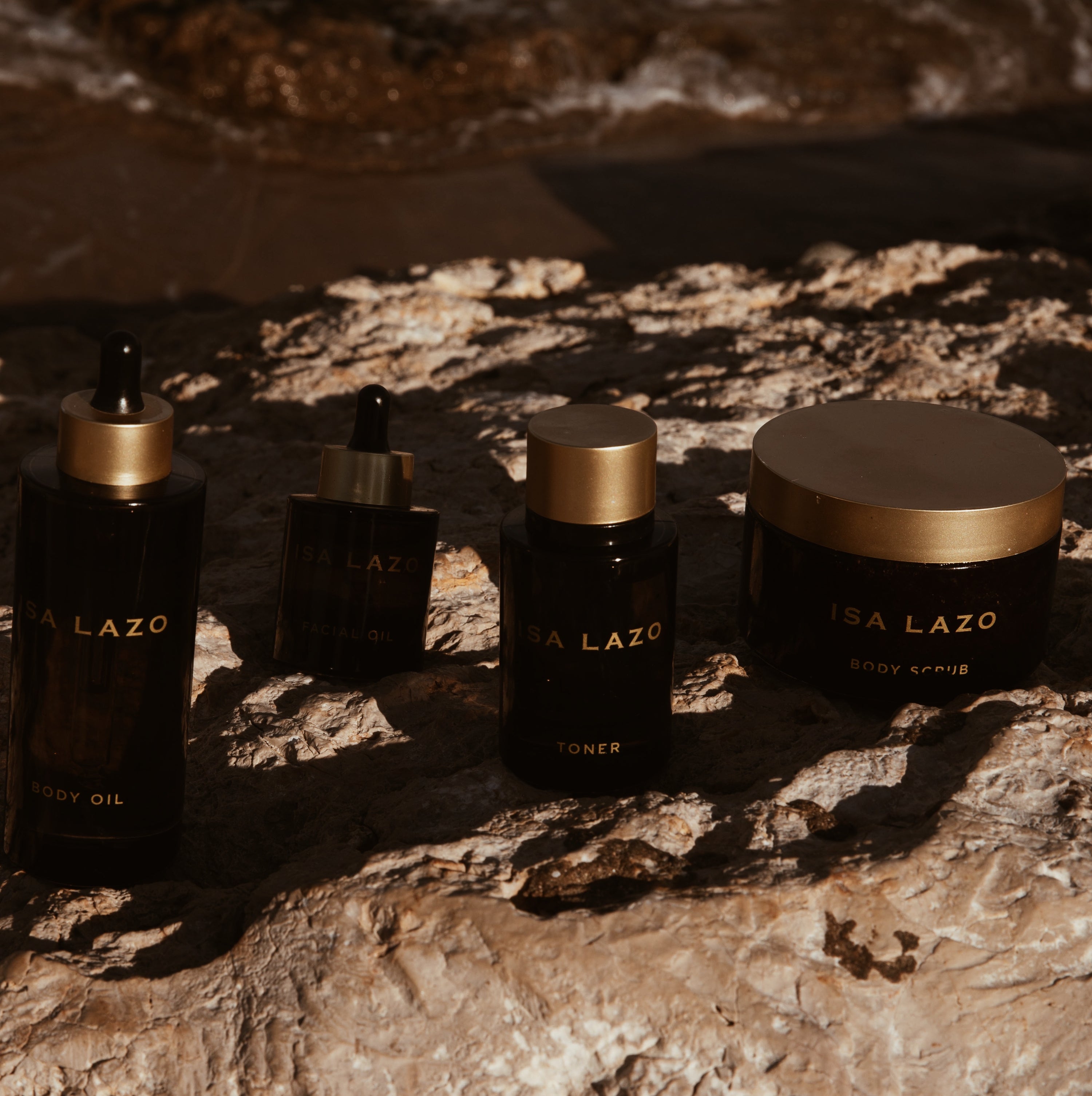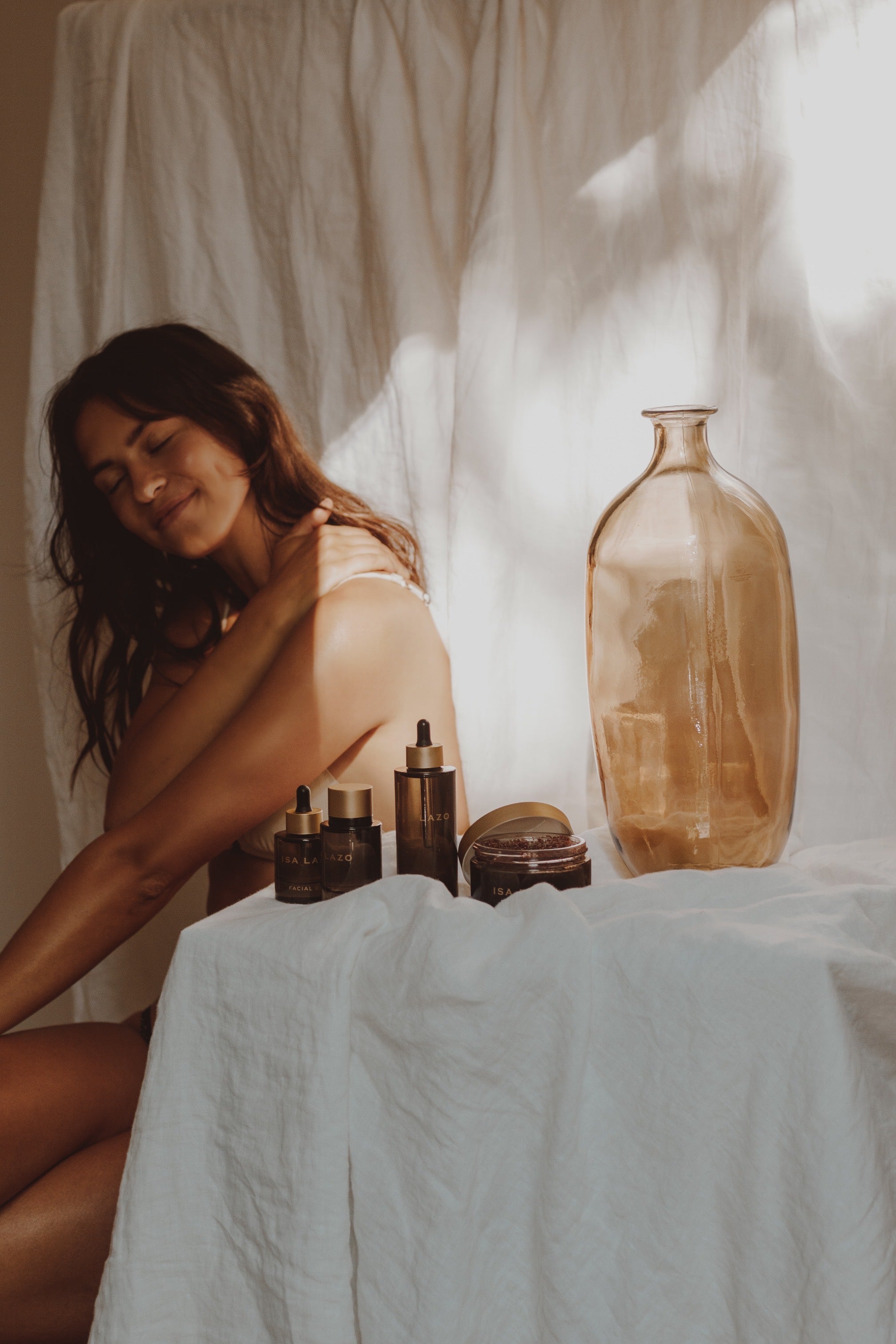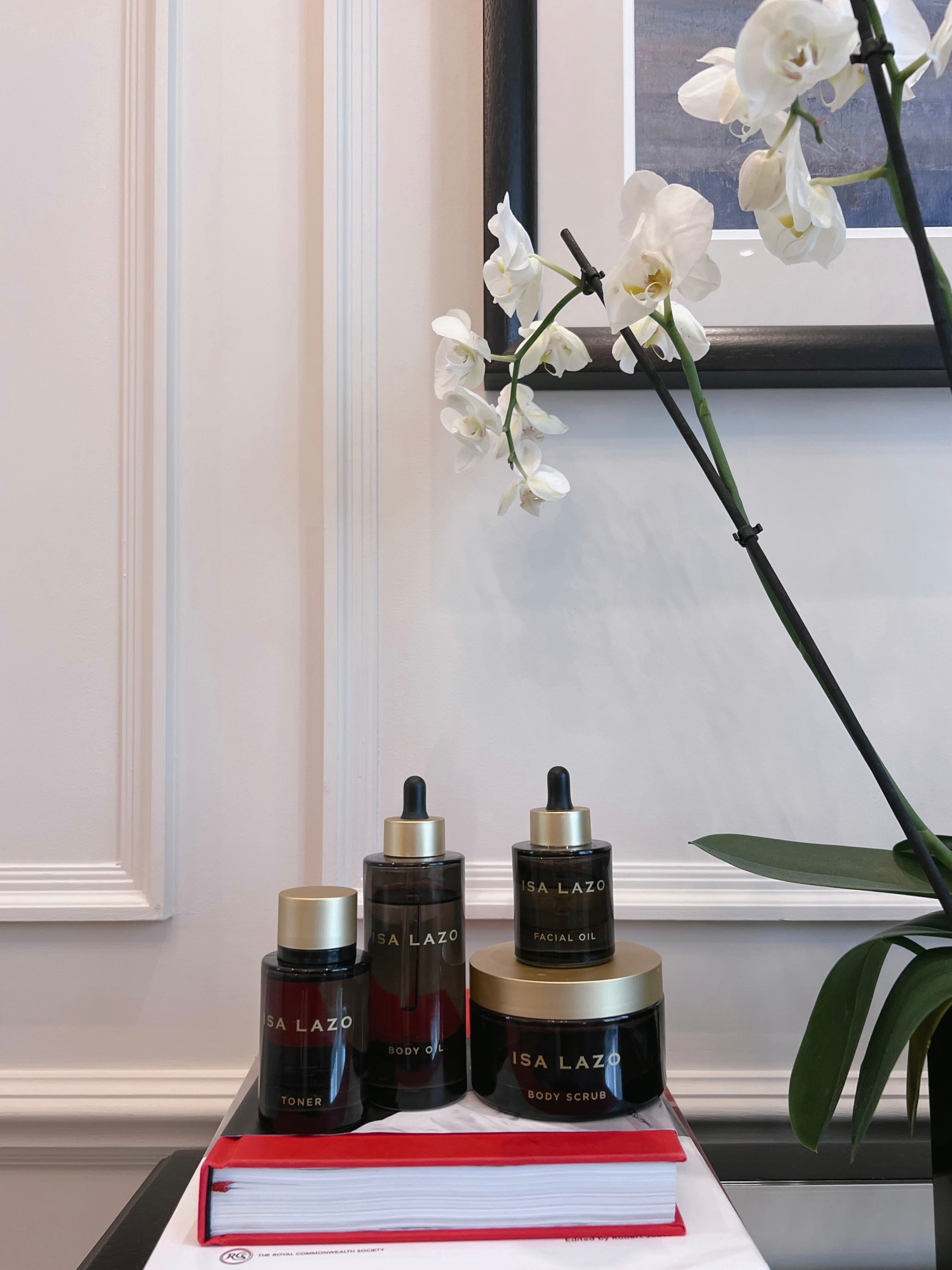 Gift Set
Our Signature Collection Gift Set includes a full size of each product. Timeless quality, age and gender diverse- The ISA LAZO Signature Collection is a warm invitation to indulge in a new ritual, to savour luxurious moments on a daily basis.
The gift of universal wellbeing.
Made in small batches of Earth's most treasured ingredients, hand filled and housed in Italian glass- the Signature Collection is like no other. Four powerful products that can easily be incorporated in any skincare routine. It is time to create your own ritual…
Facial Toner, 50ml

A gentle composition of rose water and witch hazel, the ISA LAZO facial toner embraces a kind and protective character. Filled with antioxidants, rose water helps preserve radiant glow and shield the skin from effects of free radicals, UV damage and stress.
Facial Oil, 30ml
An embodiment of hydration, this sophisticated facial oil is filled with the soothing promises of raspberry seed oil. The formulation of lasting moisture is diverse, with vitamins E and A stimulating collagen production and increasing elasticity. Concentrated with antioxidants, omega 6 and linoleic acid, this lightweight oil improves cellular regeneration.
Body Scrub, 200ml

Blended with tea tree oil and cranberry seed, there is an air of strength and confidence with every application. With 100 active components and anti-microbial properties, this rejuvenating treatment defines miraculous development and improvement in skin texture, resilience and appearance.
Body Oil, 100ml
Our luxurious, distinctive body oil contains the soft, moisturising properties of primrose, blended with the energising essence of grapefruit seed oil, striking a perfect balance. With hydration at the core of this unique blend, our body oil is a rich formulation of active ingredients. Infusing skin with the qualities of Rose Damascena oil, it holds a silky texture you can truly indulge in.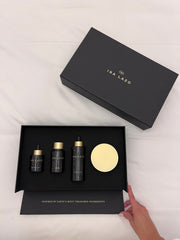 Gift Set
Customer Reviews
02/18/2021
Lydia

United States
Beautiful
I bought this gift set to treat myself and I swear I am so happy I did. Each full-size product has become a staple in my routine and the packaging is so beautiful. Love displaying them on my counter tops
02/18/2021
Chris B.

United States
Great gift
Bought this as a gift for my wife. She loved it- uses the products daily
}